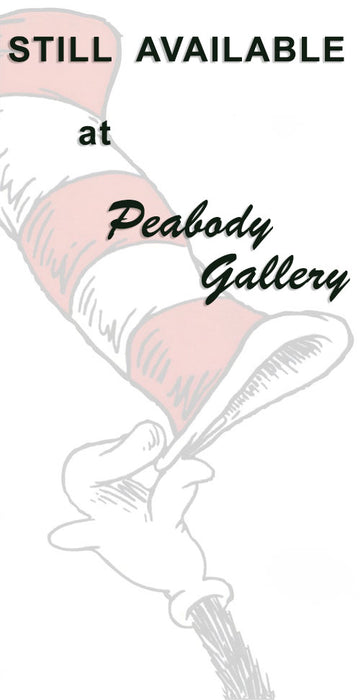 Yawning Cat
Click to view image and pricing
Call 650-322-2200 for pricing
Dimensions: Image Size: 17" x 52.5"
Medium: Giclee' on paper
Edition Size:  850
Availability:  Sold out at publisher but still available at Peabody Gallery
Year of Release:  2017
The Yawning Cat debuted in 1967, stretching across two pages of Dr. Seuss's Cat in the Hat Songbook.
CLICK HERE for a complete overview of this artwork.
In this ambitious project, the Cat and an additional host of characters illustrate a collection of songs written by Ted Geisel (aka Dr. Seuss) that were eventually recorded into an album. The artwork generated for this project, from Ted's early concept drawings to his final pen and inks, are some of the most engaging of his entire catalog. 
For even more information about this artwork,
click here