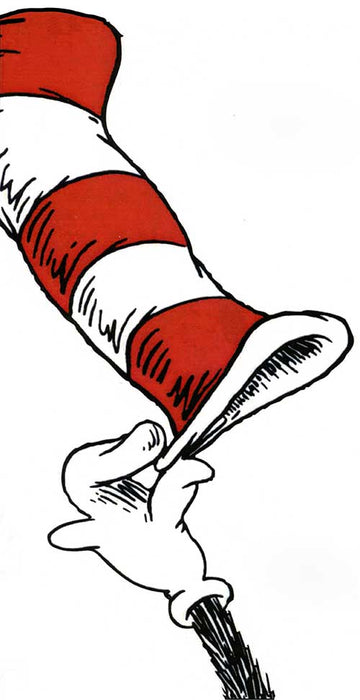 Wisdom of the Orient Cat Deluxe
CLICK HERE for a complete overview of this artwork.
 Call 650-322-2200 for pricing
Dimensions: Image Size: 58" x 29", Paper Size: 62" x 31"
Medium: Serigraph on handmade Japanese paper
Edition Size:  250
Availability:  Available
Year of Release:  2015
Adapted posthumously from the circa 1964 original oil on illustration board.

As stewards of this important legacy, it is with great pride that we bring such a vibrant artwork to the world of fine art, marrying traditional printmaking techniques with historic, handmade Japanese paper fabrication. An artwork of this scale and quality is the hallmark of The Art of Dr. Seuss project and further solidifies Wisdom of the Orient Cat as one of Dr. Seuss's most iconic and sought-after images. As such, those lucky enough to have participated in this image, either in the canvas edition or this deluxe edition, will have astutely captured a critical piece of Seussian history.