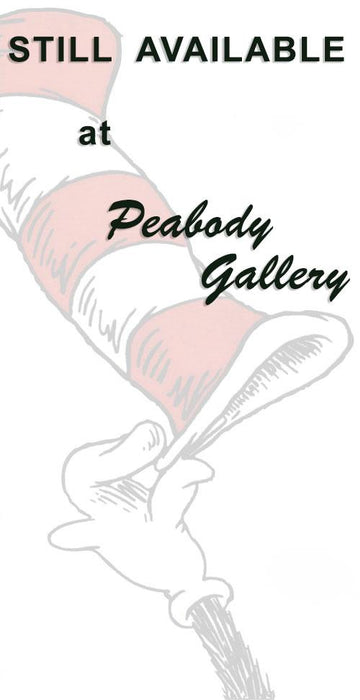 This Sound Sounded Merry!
Click to view image and pricing
Call 650-322-2200 for pricing
Dimensions:   14" x 22"
Medium: Giclee' on paper
Edition Size:  850
Availability:  Available
Year of Release:  2013
Adapted posthumously from an archived rough drawing for the 1957 book, How The Grinch Stole Christmas!

Dr. Seuss came up with the idea for The Grinch the day after Christmas when he looked in the mirror and saw a rather Grinch-ish look on his face. "Something had gone awfully wrong with Christmas or maybe with me," he said. Weary of the over-commercialization of Christmas and sensing that the meaning of the holiday was being lost in the wrappings and ribbons, boxes and bows, Ted Geisel sat down and wrote How The Grinch Stole Christmas!when he was 53 years old.