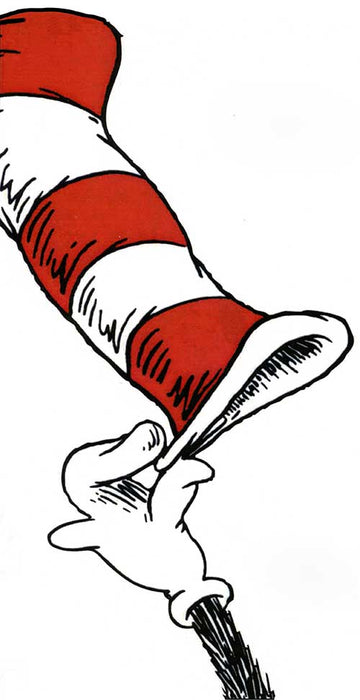 The Sneetches 60th Anniversary
Click to view image and pricing
Call 650-322-2200 for pricing
Dimensions:   29" x 26"
Medium: Giclee' on paper
Edition Size:  395
Availability:  Available
Year of Release:  2021
THE SNEETCHES' REAL-WORLD IMPLICATIONS
One of Dr. Seuss's wonderfully rich stories is the unforgettable tale of The Sneetches — some with stars on their bellies and some without. It is this star, or lack of it, that brilliantly teaches children about social injustice and the senselessness of discrimination.
A testament to the genius of this book came in 1998 when NATO translated The Sneetches and Other Stories into Serbo-Croatian and distributed it to 500,000 children in Bosnia and Herzegovina as part of an information campaign to help encourage racial tolerance.
Audrey Geisel said of this undertaking: "Since my husband died, much has happened that I would have dearly loved to share with him, but none more than to have had him see his Sneetches, whose only territory has been beaches, now have the opportunity to teach their lesson of tolerance in a far more important theater of operations: the minds of the children of Bosnia and Herzegovina. He would regard this as among his finest achievements."
THE ORIGIN OF THE SNEETCHES
The Sneetches was originally introduced to the world as a strip column in Redbook magazine in 1953. The concepts revealed in that story were so vital to the underpinnings of Dr. Seuss's philosophy that he expanded The Sneetches from a small story to the masterpiece, which has endured for sixty years.