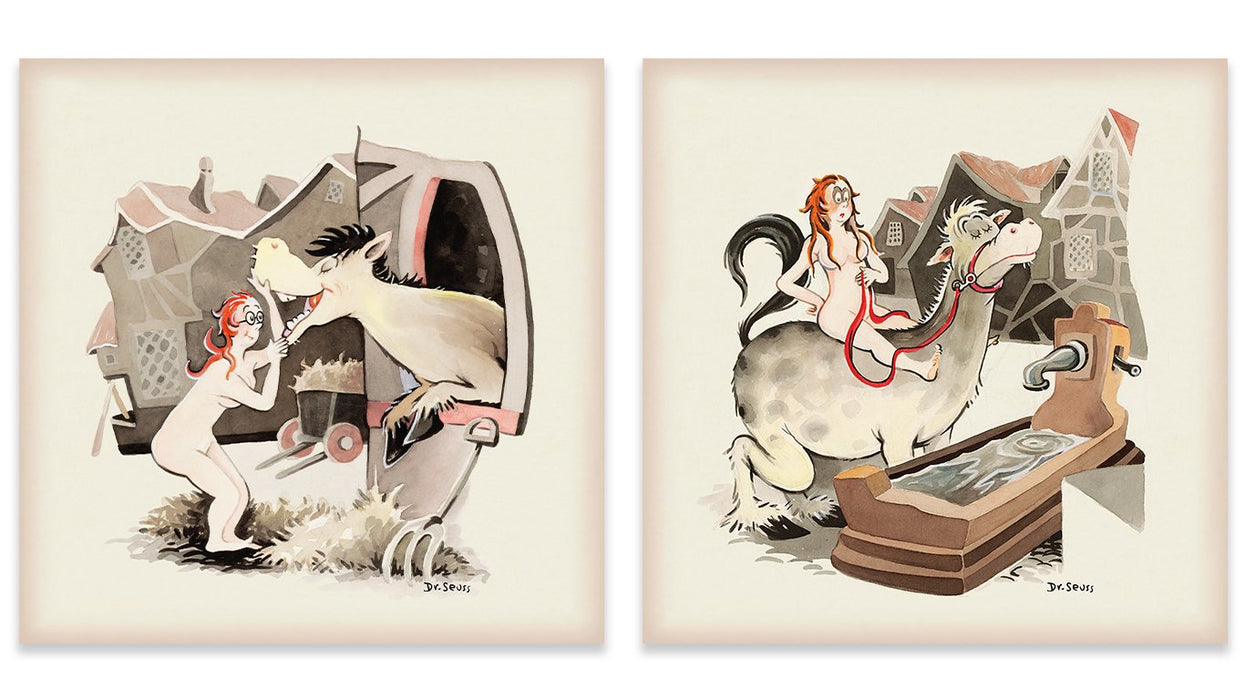 The Horse Truth Suite
Click to view image and pricing
Call 650-322-2200 for pricing
Dimensions: 22" x 22" each
Medium: Giclee' on canvas
Edition Size:  850
Availability:  Available
Year of Release:  2023
It is an uncommon treat to offer such an unusual glimpse into the work of Ted Geisel (Dr. Seuss).  This suite is a must-have for any serious Dr. Seuss collection. Enjoy these two magnificent and rare works and let "horse sense" work in your favor.
YOU CAN LEAD A HORSE TO WATER, BUT YOU CAN'T MAKE HIM DRINK
We can offer advice or suggestions to someone, but we can't force them to accept it.

Like horses ̶  children, relatives, spouses, friends and even pets will do as they will.
DON'T EVER LOOK A GIFT HORSE IN THE MOUTH!
This is an excellent truth to remember in today's fast-paced and often judgmental society.  The small gestures of friendship and kindness should not be overlooked but should be revered and appreciated. Any gift is indeed a precious one.