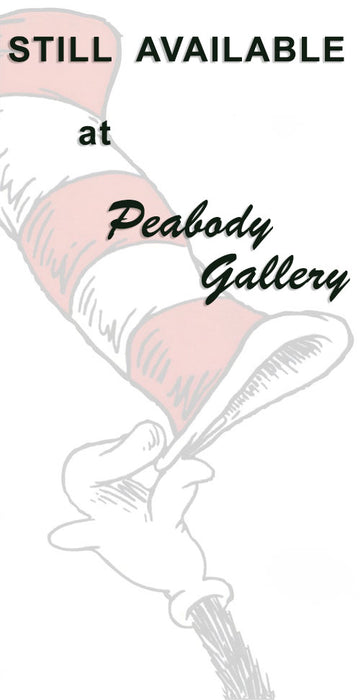 The Grinch 60th Anniversary
Click to view image and pricing
Call 650-322-2200 for pricing
Dimensions: 29" x 26"
Medium: Giclee' on paper
Edition Size:  395
Availability:  Sold out at publisher but still available at Peabody Gallery
Year of Release:  2017
Adapted posthumously from the illustration for the 1957 book, How the Grinch Stole Christmas.
The work of Dr. Seuss has the uncanny ability to cut through the myriad of outside media forces and draw us inward to what matters most, regardless of the decade we live in.  The Grinch's realization that the spirit of being human is not in what we have materially, but rather in what we hold dear in our hearts, has become a timeless lesson. 
For even more information about this artwork,
click here