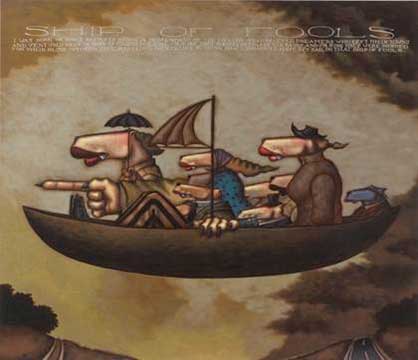 Ship of Fools
Original price
$1,995.00
-
Original price
$1,995.00
Dimensions:  27 1/2" x 32"
Medium:  Serigraph on Canvas
Edition Size:  195
Availability:  Available
"Ship of Fools" contains a tribute to the Robert Frost poem, "The Road Less Traveled". Note the two roads, one paved and one made of dirt. The painting reads, "I was born of restless stock, a descendant of the foolish, starry-eyed dreamers who left their towns and ventured here in hope of finding paradise. I 'm sure they seemed reckless to a fault, and I'm sure they were scorned for their blind optimism. Still, had I lived then, I'd like to think that I, too, would have set sail in that ship of fools."