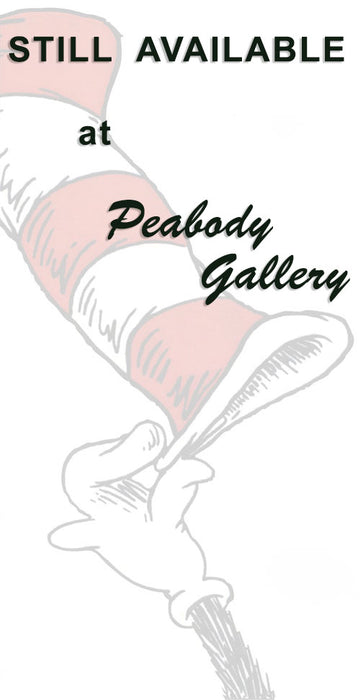 I Like Them Sam-I-Am
Click to view image and pricing
Call 650-322-2200 for pricing
Dimensions: 28" x 38.75" 
Medium: Serigraph on paper
Edition Size:  850
Availability:  Sold out at publisher but still available at Peabody Gallery
Year of Release:  2014
Adapted posthumously from the original preproduction drawing for the 1960 book, Green Eggs and Ham 

Dr. Seuss's savvy in production matters was legendary at Random House and, as their staff confirmed, he was in total control of not only his verse, but also his color selections. Artistically, Ted Geisel's genius is often hidden away in the overlooked nuances of his preliminary works.  

For even more information about this artwork, click here.