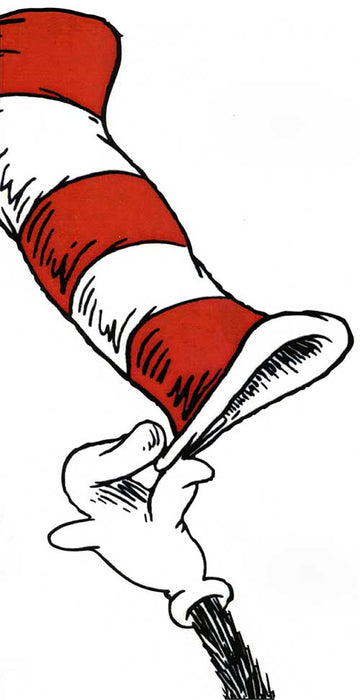 I Always Pick Up My Playthings
Click to view image and pricing
Call 650-322-2200 for pricing
Dimensions: 14" x 19"
Medium: Giclee' on paper
Edition Size:  1500
Availability:  Available
Year of Release:  2015
Adapted posthumously from an archived rough drawing for the 1957 book, The Cat in the Hat

CLICK HERE for a complete overview of this artwork.

The Cat in the Hat presents perhaps one of the best examples of the conundrums Dr. Seuss leaves in the hands of six-year-olds to solve. At the end of the book, after the Cat in the Hat wrecks the home and returns to clean everything up, the mother finally appears and asks, "Did you have any fun? Tell me. What did you do?" Instead of answering the question, Dr. Seuss passes the conundrum from the characters in the book to the readers who are now challenged to answer the dilemma.