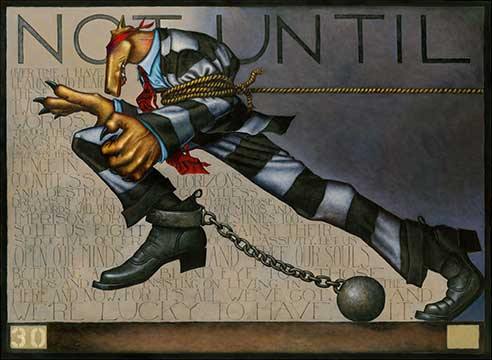 Blind Eye
Original price
$3,375.00
-
Original price
$3,375.00
Dimensions:  31" x 42"
Medium:  giclee' on canvas
Edition Size:  16 regular
Availability:  SOld out at publisher, but still available at Peabody Gallery
NOT UNTIL
Over time, I have learned to fear these two words. Though they may seem innocuous, I have seen them fence in countless horizons and destroy countless dreams. If we let them, those two words will bind our minds and imprison our destinies too. So let us fight against their seductive offer of passivity. Let us open our minds and free our souls by turning a Blind Eye to those words and insisting on living in the here and now, for it's all we've got, and we're lucky to have it.