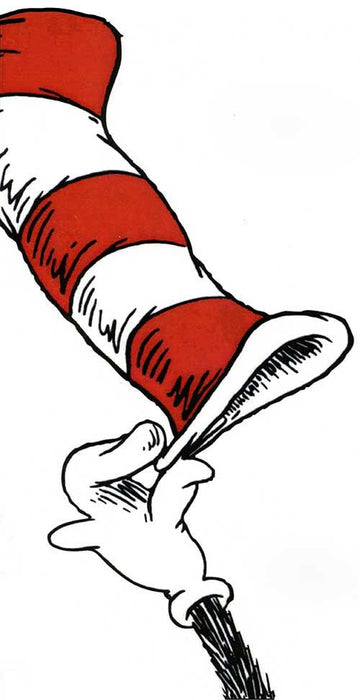 All I Need is a Reindeer....
Click to view image and pricing
Call 650-322-2200 for pricing
Dimensions: 20" x 17.5"
Medium: Giclee' on paper
Edition Size:  850
Availability:  Available
Year of Release:  2018
Adapted posthumously from the illustration for the 1957 book, How the Grinch Stole Christmas.

CLICK HERE for a complete overview of this artwork.
"If I can't find a Reindeer, I'll make one instead!"  So he called his dog, Max. Then he took some red thread and he tied a big horn on the top of his head." 
Dr. Seuss' How The Grinch Stole Christmas is one of the most beloved Christmas tales of all time, and to some, Max the dog is the real star of the story.  He is much more than just The Grinch's friendly dog and unwitting accomplice.  Doing his best reindeer imitation, Max is the ever-loyal best friend to the grumpy Grinch.  A true hero of the story, his humor, devotion, and likeability may even outshine the Whos down in Who-ville.  Together, the unlikely duo of The Grinch and Max create a tale of inclusiveness, community spirit, and how gratitude can change everything.