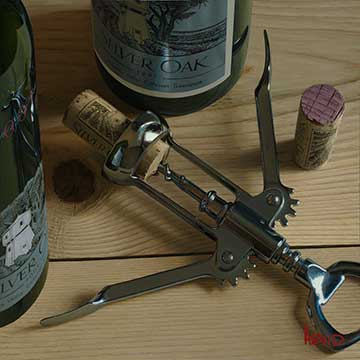 Winding Down
Original price
$1,850.00
-
Original price
$3,350.00
Dimensions:  36" x 36"
Medium:  giclee' on canvas
Edition Size:  325 regular, 135 embellished artist proof
Availability:  Available
Please contact us for information on framing this item
The perfect start to a great weekend, "Winding Down" reacquaints us with a familiar icon in this quintessential Arvid composition. Often replaced by modern, high-tech gadgets, the double lever remains a symbol of the effortless beauty of opening a great bottle. Magnified to enhance the detail in every curve, the grand scale of the pull creates an undeniable presence of simple enjoyment.
Often asked about his monumental compositional style, Arvid identifies himself as an American Realist: "In our country, the supermarkets, cars, freeways – they are all larger than life. It's a reflection of our culture and something that is distinctly American. For me, art needs to be big so that you can see all of the detail up close: that's the magic of modern art."