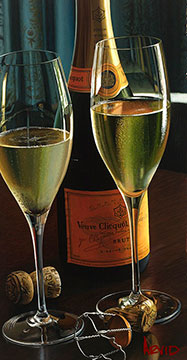 Ladie's Choice
Original price
$1,990.00
-
Original price
$1,990.00
Dimensions:  43" x 22"
Medium:  giclee' on canvas
Edition Size:  195
Availability:  Available
With his unerring eye for detail, Thomas Arvid once again astounds us with his incredible ability to capture a moment. "Ladies' Choice" offers an alluring vignette of an intimate evening of celebration. In a departure from his typical palette, Arvid seduces us with an array of blues and golds in a setting that is quiet except for the soft pop of the bubbles in the glass and the rustle of the drapes. We are not just drawn into the scene he so deftly composes, we are also eagerly anticipating the rest of the evening. What will the lady choose next?
As Thomas Arvid travels across the country, he draws inspiration everywhere. After splitting his time this past year between Maui and the Mainland, we are starting to see a subtle change in his palette. Blues and golds, evocative of the dramatic Hawaiian sunsets are appearing more often as are the deeper wood tones so common to the islands. And it evokes the question asked above. What will Arvid choose next?