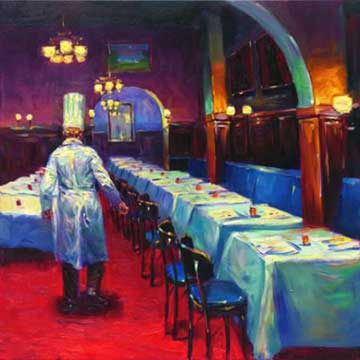 French Bistro
Original price
$850.00
-
Original price
$850.00
Dimensions:  24" x 24"
Medium:  embellished giclee' on canvas
Edition Size:  88
Availability:  Available
"French Bistro" captures the last one to leave the bistro as the Chef makes his final rounds. Savoring the sweet success of the evening's cuisine, the chef exits with a proud sense of a job well done. Congratulations to Christopher M. and compliments to the chef. Cheers!