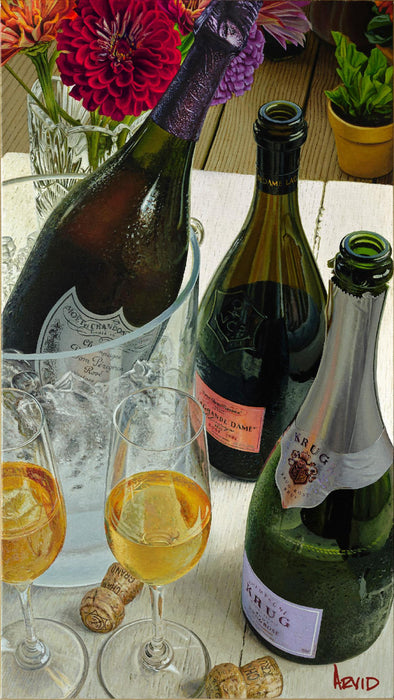 For the Girls
Original price
$1,950.00
-
Original price
$3,450.00
Dimensions:  43" x 27"
Medium:  giclee' on canvas
Edition Size:  195 regular, 75 embellished artist proof
Availability:  Available
Authenticity is central to Arvid's work and life, and one of the things that resonates with his avid collectors. "For the Girls" celebrates a lazy afternoon in the South. The weathered, white-washed table, contrasted with the elegant French Rosés perfectly illustrates the range of "Arvid World." With little surprises thrown in, like the vivid garden flowers and the tempting droplets on the chilled bottle, he's deftly captured a moment we all remember, a casual gathering that becomes an indelible memory. And, of course, this was all thrown together "For the Girls!" Rosé all day dolls!