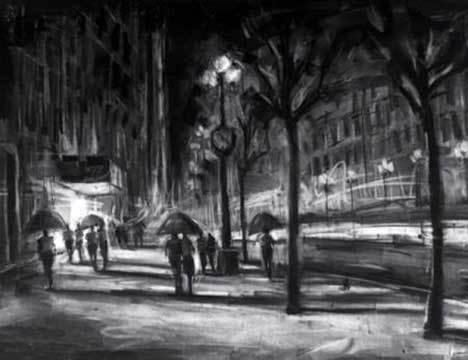 Captured Moments
Original price
$1,300.00
-
Original price
$1,300.00
Dimensions:  22" x 17"
Medium:  embellished giclee' on paper
Edition Size:  195
Availability:  Available
     A moment when something extraordinary happens, time seems to "stand still" and we're never quite the same. The experience is eternally etched onto our hearts and in our minds. Moments like these come and go so quickly in life. So fleeting are these experiences that one can only wish to stop the clock and linger for an eternity – or at very least a few more moments. The old, romantic charm of San Francisco sets the scene. Enter a quiet stroll with someone special. Moist from the fog, the street glistens with a magical glow reminiscent of a dream.